ABOUT US
Every company, every entrepreneur proudly represents his product or service. But how do you position your core values in a way that your target audience will believe? And how do you identify growth opportunities that match your corporate strategy?
We assist you to get in contact with your target audience by using the right tools and methods. You are guided through a process of continuous improvement that is centrally coordinated but supported by professionals.
ARJEN BOERHOUT
During the International Program of Business Studies at Reutlingen University, one of the most respected international programs in business administration, I was able to work on my intercultural capacities abroad for three years. This brought along a broad sense of understanding people's behaviours, which is why people feel comfortable engaging in long-term collaborations.
Over the last 15 years I made contributions to sales processes in various market segments that include international brands and trade organisations, but also small and local business groups. A big advantage is that I have gained experience in all kinds of sectors and therefore know the challenges, problems, strengths and limitations of small businesses as well as those of internationally oriented companies.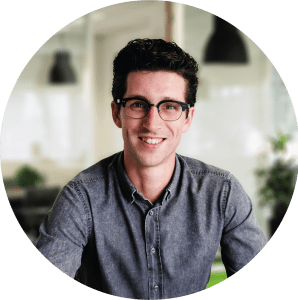 Arjen is effective due to his in his way of working, his optimism and his knowledge of people. Although finding relevant points of interest in our market domain is very challenging, he manages to provide interesting leads.

Content Conversion Director - Forty 7

In close cooperation with Scholten Awater, Arjen has brought the latest Toshiba Mobile Zero Clients to the attention of corporate accounts including banks, insurances, municipalities and the Dutch police.

Sales Manager - Toshiba

In the highly competitive market of printing, Arjen was able to look at existing processes in a different way. He challenged us to get our customer contact to a higher level resulting in a better qualified sales funnel.

Manager Sales - Ricoh Document Center

Our website was in need of a complete renovation. Because quality is very important to us, we were ready for a new website. Boerhout Consultancy took all the worries off your hands and created a beautiful website.

The cooperation with Boerhout Consultancy resulted in measurable turnover growth. We created a win-win situation in which we manage our growth and strengthen our customer relationships on a regular base.

Founder - SportBit Manager
Schedule an appointment and I will make sure that our first acquaintance will be more than worthwhile.
CONTACT
BOERHOUT CONSULTANCY
Waterstraat 54
4702TW, Roosendaal
+31 6 260 43448
info@boerhoutconsultancy.nl
www.boerhoutconsultancy.nl